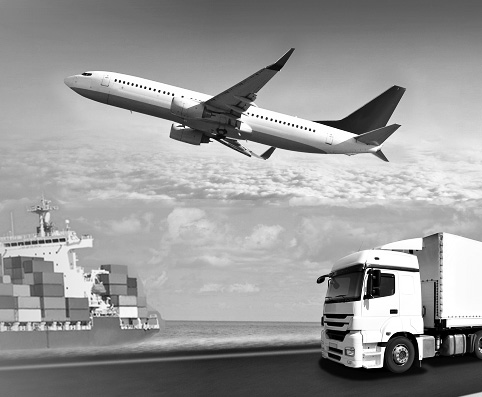 AFS Transportation and Logistics Division
AFS is 3rd place in shipments to and from Asia, Europe & Africa.
We are specialists in global logistics and transportation- by air, sea, and with the our ground infrastructure; vans, trucks, and 3.5 ton trucks. We also have trailers from Mexico & the United States.

AFS CUSTOMS BROKERAGE DIVISION headquarters are located in the city of Laredo, TX, one of the busiest commercial border crossing points in North America. We own 25,000 sq. ft. warehousing facility and classification yard capable of harboring 70 trailers, wich accure to the achievement of our corporate vision, mission, and quality policies, which were created to exceed our customers' expectations as to customs clearence while consistently providing them with our signature customer service.

We are professionals in Transportation and Logistics
In AFS Transport and Logistics At AFS INTERNATIONAL FREIGHT FORWARDING & LOGISTICS DIVISION, we have a vast networks of professionals around the world specialized in finding the best air, sea, and land routes to meet the specific requierements of our customers.
Our leading edge technological resources allow us to maintain optimal communication whith our customers by timely feeding them on the status of their freight along the entire service anywhere in the hemisphere, while ensuring immediate response capability.
Through the continuous development of out human capital and the ongoing innovation of our IT systems, AFS INTERNATIONAL FREIGHT FORWARDING & LOGISTICS DIVISION provides customized logistics solutions to the supply chain that are trailored to the specific needs of our customers, which is the core of our AFS Optimal Service philosophy.